Virtual NSHE Mentoring Institute: A Plan to Grow Leadership and Support in STEM Research and Education
Week of September 28 – Individualized/team meetings for NSHE campuses.  Session times per institution will be determined and sent to participants.
October 6-20, 2020
Every Tuesday from 1:00-2:30 PM PDT
The Mentoring Institute: Growing Leadership & Support for STEM Research within NSHE is an intensive virtual workshop series for senior and mid-level administrators, faculty and students who mentor others, particularly in STEM research. Hosted by NSHE Sponsored Programs Office & EPSCoR and the Council on Undergraduate Research (CUR), the Institute will be the catalyst for future research mentor workshops, that may include professional development training and partnership & collaboration building retreats to provide mentoring support and resources within Nevada's higher education system. It's important for each NSHE institution to have representatives in attendance who are willing and able to further foster research mentoring within their programs, departments and/or institutions. Administrative, faculty and student representation from each NSHE campus is ideal as individualized/team working sessions will be held (see agenda).
Please register by Friday, September 25, 2020. All participants agree to fully participate in all sessions of the series, as well as the individual group sessions and pre-/post assessments.
Defining Inclusive and Intentional Research Mentoring Programs with Guided Institutional Assessment of Areas of Strength and Areas Needing Strengthening
Be exposed to different models for undergraduate research programs from other institutions.
Have a better understanding of what makes for a successful undergraduate research experience for both college students and mentors
Review approaches taken by other institutions to build a collaborative research environment
Learn about the impacts of broad, diverse participation and consider student selection practices for their home institution
Building Inclusive and Intentional Research Mentoring Programs with Guided Program Planning

Will discuss past and current practices for compensating students and faculty such as summer salaries, scholarships and wages/benefits
Consider the various funding agencies on a local and federal level
Learn how to write mini grants/proposals with their students in mind (e.g. REU)
Developing campus/state/consortia culture that supports tiered research mentoring
Gain knowledge about departments/programs across NSHE institutions that support research and mentorship to provide statewide partnerships and support
Develop individual institution plans to grow support for research and mentoring, to include interactive research opportunities through virtual platforms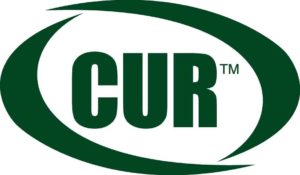 The Council on Undergraduate Research (CUR) offers consulting and mentoring services to individuals, academic departments, schools/colleges, and entire campuses. CUR provides these services by calling upon academic professionals who share its vision and goals; are experts in undergraduate research theory, practice, and assessment; have an understanding of higher education budget and policy issues; and are leaders in undergraduate education quality and sustainable institutional change. CUR's faculty and administrative consultants, program reviewers, meeting facilitators, and mentors are experienced in visiting academic institutions, listening to your needs, and providing the help you need. Unlike the departmental program review service, the consulting service targets multi-departmental and/or institution-wide needs.
Meet the Mentoring Institute Facilitators
Anne Boettcher, Embry-Riddle Aeronautical University
Anne Boettcher is Director of the Undergraduate Research Institute and Honors Program at Embry-Riddle Aeronautical University in Prescott, Arizona.  She also served as a SACSCOC QEP Lead at her institute.  She is a past-president of CUR and has been a member since 1999. Boettcher has chaired the Undergraduate Research Programs Division of CUR; and served as facilitator and host for several CUR Institutes. Prior to joining Embry-Riddle, she was a professor of biology and undergraduate research program director at the University of South Alabama. While at South Alabama, she served as co-principal investigator for NSF-REU and principal investigator for Merck-AAAS programs, mentored more than 60 undergraduate and graduate research students, and integrated research and ethics components into all of her courses. 
Susan Mendoza, Grand Valley State University
Susan Mendoza is the founding director of the Office of Undergraduate Research and Scholarship (OURS). In her role as director, Mendoza focuses on employing innovative programmatic design and inclusive mentoring as a mechanisms to build equity for students across disciplines and social identities. She serves as principal investigator for the Ronald E. McNair Post-Baccalaureate Achievement Program at GVSU and co-principal investigator for the GVSU Beckman Scholars Program. Mendoza also serves as a Title IX and Title VII co-investigator at GVSU. Mendoza's current research focuses on the intersection of disciplinary epistemology, high impact interventions, mentorship, and student agency. She earned her PhD at Western Michigan University in Educational Leadership with a focus on disciplinary epistemology. Dr. Mendoza was selected as a King, Parks Chavez Faculty Fellow in 2012. Prior to her role with OURS, Dr. Mendoza has held multiple roles at GVSU, Kalamazoo College, and Michigan State University in integrative learning, career development, academic advising, residence life, and internationalizing student life.
For more information contact:
Michele Casella
Education, Outreach and Diversity Administrator
mcasella@nshe.nevada.edu
702-522-7076
This workshop is sponsored by the National Science Foundation's Experimental Program to Stimulate Competitive Research (NSF EPSCoR), Award #IIA-1301726.