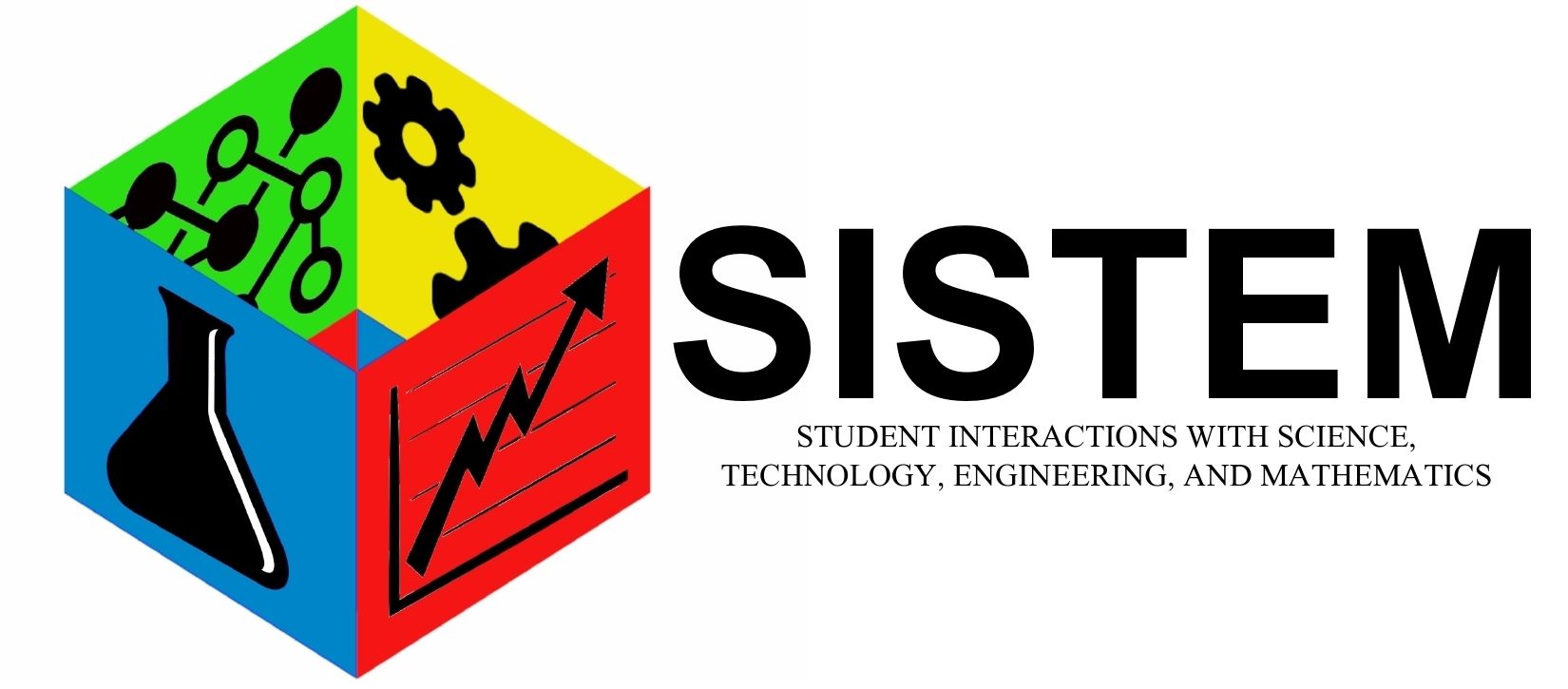 Student Interactions with Science, Technology, Engineering, and Mathematics (SISTEM)
The Student Interactions with STEM (SISTEM) program is a series of talks and activities open to all high school students in Southern Nevada.
OUR GOAL
Our goal as a program is to "increase awareness and excitement about the STEM disciplines as a whole" through a diverse set of talks and activities lead by STEM professionals.
Keep informed of future SISTEM opportunities by joining the SISTEM email listserve.
Find additional resources and programs in STEM education.
WHAT:  SISTEM is a series of talks and activities that gives high school students the opportunity to learn about various STEM careers and research. The program is free for students.
WHO:  This is a unique opportunity open to all high school students who already have an interest in STEM careers or would just like to learn more about careers in STEM.
HOW: In order to apply for SISTEM, applicants must be a high school student in Southern Nevada. Students should be committed to attending all the sessions.
The application period opens September 15th, 2020. Applications will be accepted until September 30th, 2020. If accepted into the SISTEM program for Fall 2020, students will be notified by October 7th, 2020. For your application to be considered complete, please mail in your Parent Agreement form and Photo Release form via USPS and postmarked by the application deadline. You can also scan and email your documents to the SISTEM program manager, Randy Moreno, at sistem@unlv.edu so long as it is by the deadline.
If you are unable to complete the application on time, please reach out to the SISTEM Program Manager.
WHY:  Not only will you get valuable hands-on experience in a variety of different STEM fields, your name will also be put into a raffle for a prize. Even if you do not win a raffle prize, you will not be going home empty-handed. You will receive UNLV SWAG for just being a part of this incredible program.
WHERE: For the first time ever, the Fall 2020 series will take place online through Zoom. If you are having trouble connecting with Zoom please contact the SISTEM program manager.
If you have any further questions, please contact the SISTEM Program Manager via email at sistem@unlv.edu or phone at (702) 482-0093 OR the SISTEM Director via email at erica.marti@unlv.edu or phone (702) 895-2693. You may also refer to the FAQs.
Complete the above online application form AND please send both the Parent Agreement Form and the Photo Release Form through EITHER email or USPS postmarked mail by Wednesday, September 30th, 2020. If sent by email, the completed forms should be scanned and sent to the program manager, Randy Moreno at sistem@unlv.edu. If by postmarked mail, to this address:
SISTEM
c/o Dr. Erica Marti
University of Nevada, Las Vegas
4505 S Maryland Parkway
MS 4015
Las Vegas, NV 89154

FAQ
Q:  What is STEM?
A:  STEM is an acronym that stands for Science, Technology, Engineering and Mathematics.
Q:  Is there a fee in order to participate in the SISTEM program?
A: No, there is no fee. The program is funded by MSTS and UNLV College of Engineering.
Q:  Can I put my participation with the SISTEM program on my academic resume?
A:  Yes, you can.
Q:  Am I required to attend each of the sessions of the SISTEM program?
A:  Students must attend all 5 sessions to receive the Certification of Completion.
Q: How will I retrieve the resources for the hands-on activities if the program is now online?
A: The students who are accepted will receive information on how they will be able to receive the materials for the hands-on activities.
Q:  Can parents listen to the presentations on Zoom?
A: Yes, parents may listen to the presentations, provided that they complete a Photo/Video Release form. The icebreaker activities in breakout rooms will be for students and SISTEM staff only to encourage networking among students.