SOL Traveler

What is the SOL Traveler?
The Sol Traveler: A Portable Solar Energy Classroom Kit is a great way to introduce students to engineering and solar energy and a free resource for Nevada teachers! (Recommended for grades 8th-12th) The Sol Traveler is a compact solar water heater that uses two types of solar energy. A 10-watt photovoltaic panel provides power to pump the water and a thermal panel absorbs the sun's energy to heat the water. Included with the Sol Traveler educational kit is a guide that shows how to set up the kit and instructions for a laboratory experiment involving data collection, analysis, and calculations.
All resources for the SOL Traveler (videos, guide, solar energy lessons and information) are provided here.
You can give your students a hands-on experience with solar energy!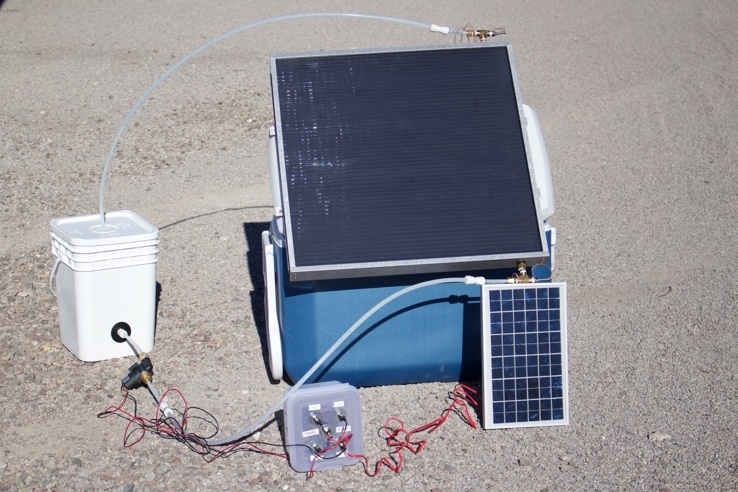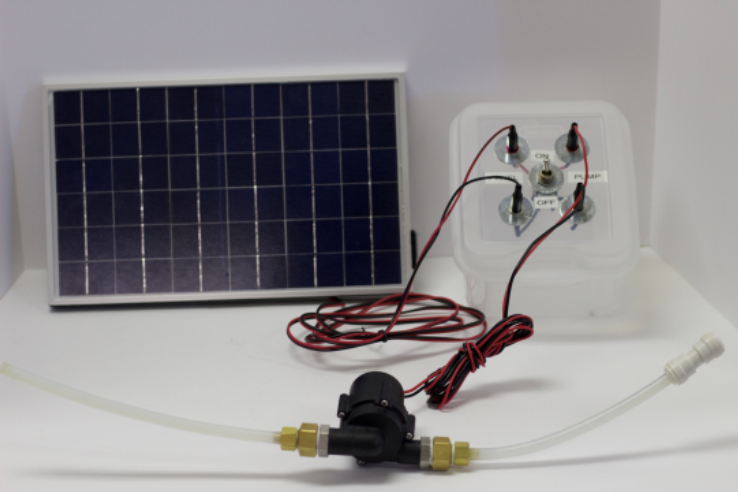 Request It for Your School or Classroom
The Sol Traveler is available to be sent to your school!
Nevada teachers may request to have the Sol Traveler shipped (at no charge) to their classroom for a period of 1-3 weeks. View the calendar for available dates. Then fill out the request form and we will contact you to arrange shipping.
After using the kit, you will be asked to complete an evaluation form and provide general details on the number of students who used the Sol Traveler. This is a requirement of our grant funding and it helps us to improve the service.
Sol Traveler: Solar Thermal Panel
SOL Traveler: Ideas for Classroom Installation Use
March 3, 2017, UNLV News Center Shining a Light on Solar Technology (and Future Careers)
February 2, 2017, NSF Science360 News  Shining Light on Solar
For questions, please email or call.  To request the Sol Traveler, click here.
4505 S Maryland Pkwy, Las Vegas, Nevada 89154
Amanda Vazquez, Elizabeth Heider, Schetema Nealy